Can a Doradoor have a fly screen?
Due to many enquiries regarding insect screens Doradoors now offer the extra protection for your security – good for keeping those mozzies and flies at bay this summer. We can integrate mesh into your design for a seamless finish. Generally our DORA doors are designed to keep out man sized pests but now can tackle the little ones too!
NOTE: We now supply PAW PROOF mesh to help protect your screen from pets claws and paws
Integrated Mesh with a Dora Door frame can only have a deadlock otherwise you could consider an aluminium frame with typical handle/lock arrangement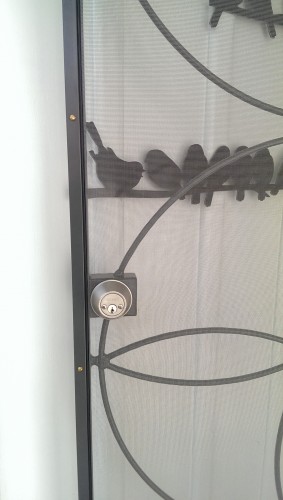 NEWS FLASH – We have recently collaborated with a security screen provider. We can now include most Dora Designs within an aluminium frame with all the benefits of a conventional flyscreen door. We can powdercoat to match your existing joinery.
NO NO NO – you do NOT have to put up with this look anymore!!!!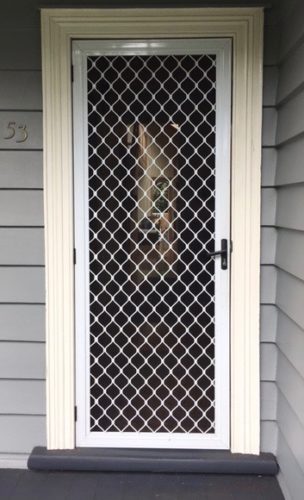 This is an economical flyscreen option with the the typical locking system BUT with your chosen Dora Design! Please contact us now to discuss how we could help you own your very own Aluminium framed Dora Door.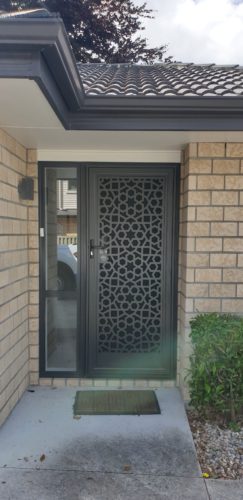 Marrakesh in build out aluminium frame – Papatoetoe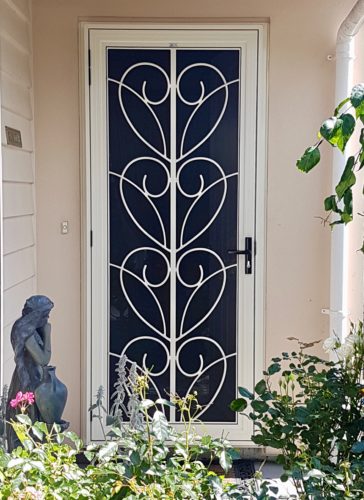 Koru Heart Aluminium Frame – with Mesh. Cambridge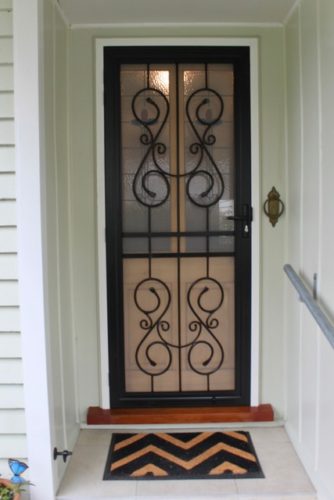 Grange Design Wairarapa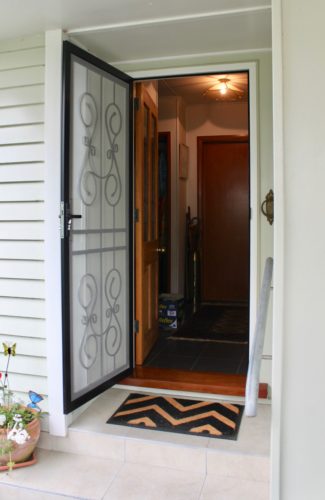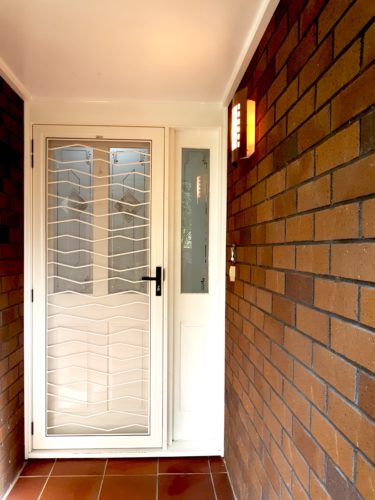 Craggy – Hamilton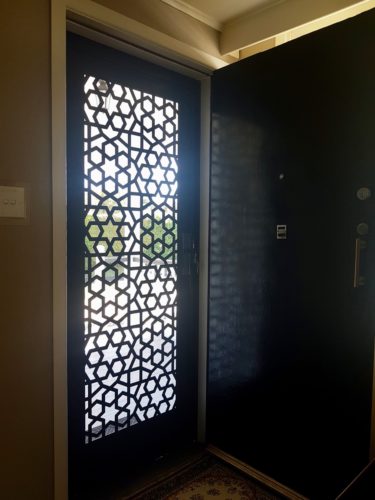 Marrakesh with Aluminium Framing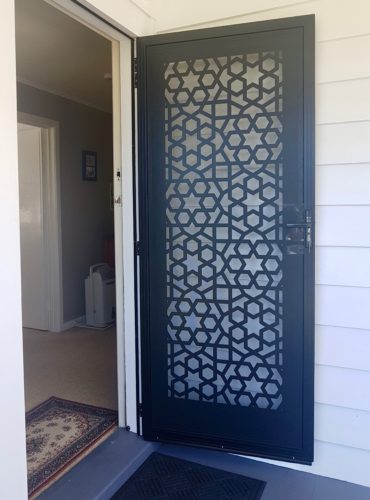 Dora Alu Frame detail