Be quick – Don't delay
Get yourself an adorable LOUISE DORA DOOR today!
Size C – we currently have stock  available…..
$990 Size C
 an exceptional quality security door
pick up and DIY or $195 installation fee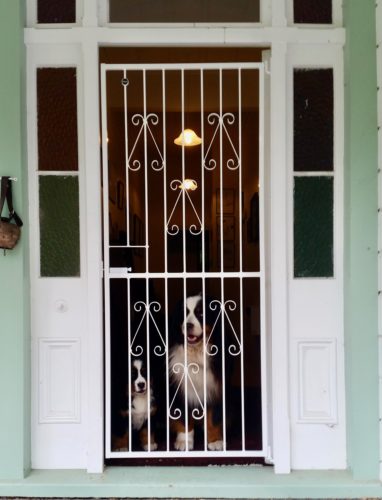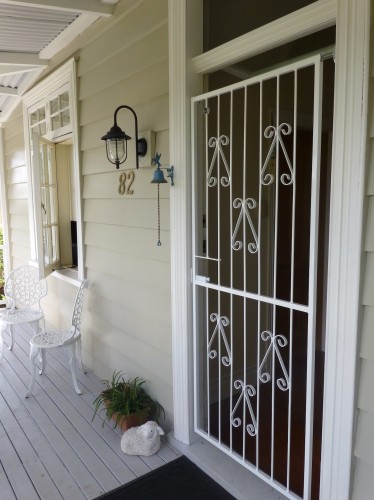 Can't wait to have an Adorable Dora made for you?  Then see if one of these 'low price' Louise design security doors would suit!!
Re: Yay…..we looooooove the door

Hi Michelle

Phil purchased one of your Louise doors yesterday and put it up in no time at all! He had spent the morning installing an electric garage door opener and had all kinds of issues with the installation instructions and extra things required not in the pack!!!! Which made installing the Doradoor easy peasy! It fits perfectly and looks awesome. What a great product.

I have attached some photos you can use on your website if you want.

Thanks again for having the insight to create a security door that does not look like you inherited it from your granny!!!

Amanda & Phil – Sunnyhills

Insitu Louise B – Te Atatu Peninsula

Insitu Louise C – New Lynn

Thank you for making everything so easy. I absolutely loved your doors as soon as I discovered your website. 

Our house reno is a work in progress and hopefully will be finished in a couple of months. We will put our gorgeous Dora Door in as soon as it arrives to keep our little dog and grand daughter safe while work is in progress.

Once again many thanks Michelle. Quite, fancy buying a DORA DOOR while lying on my couch on a Monday public holiday!! ??? Kind regards, Chris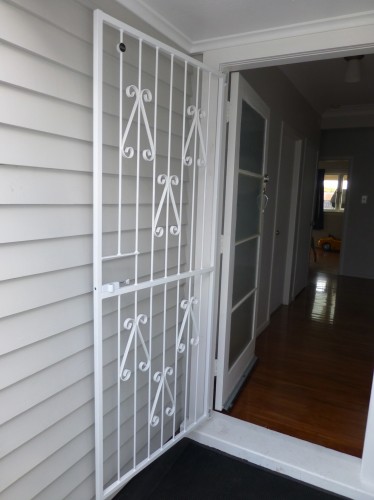 Louise Insitu Size C, Mangere East
Some things you need to know before deciding a DORA LOUISE design is right for you.  
The Louise fits a door frame measuring a minimum height  of 1975mm high.   Common door heights fall in this range up to 2080mm.  When hung you should have a gap at the top and bottom and it will differ depending on your door frame height.
Your door jamb inner depth will need to measure 40mm or over.  A Louise design is able to be hinged on either the left or right.  Once you measure your inside door jamb, width and the height and the inner jamb you are sorted!  Choose either A, B or C
If your door is at the end size of the range ie, 835mm.  Choose C it will be a tighter fit.  As for 785mm its better to get Size B.
Size A.  Timber frame measuring 735mm-785mm

Size B.  Timber frame measuring 785mm-835mm

Size C.  Timber frame measuring 835mm-885mm
Make sure you account for door knobs, lamps or obstacles when your door swings open or is closed.  Will the security door when mounted avoid these?  If not its ok.  You can face mount on the door jamb using an L shaped strike plate. RING US to send you one.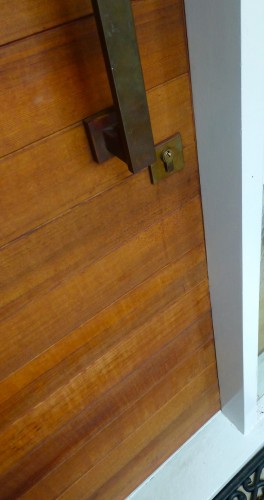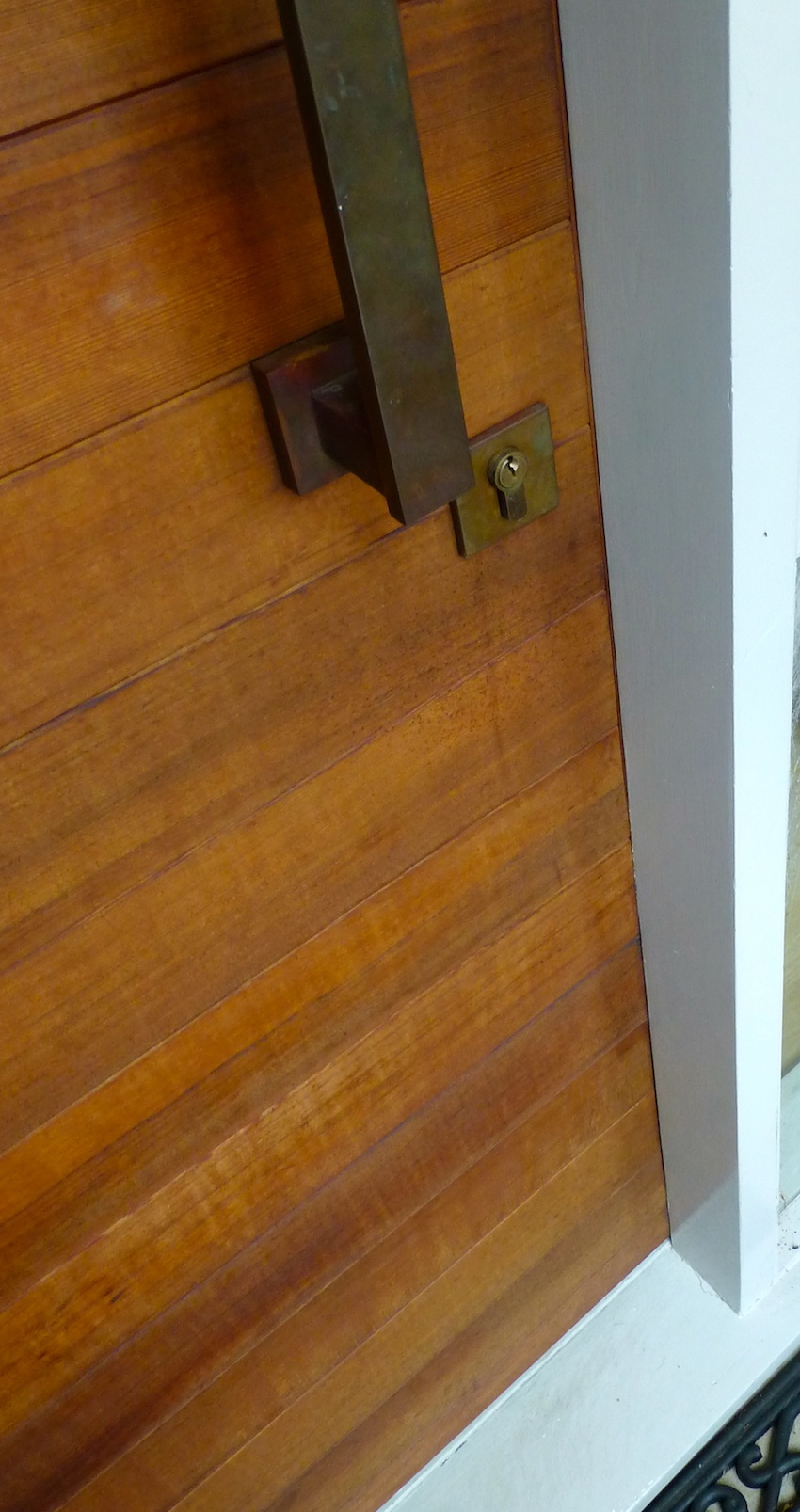 Door jamb depth here is tight but has enough room to clear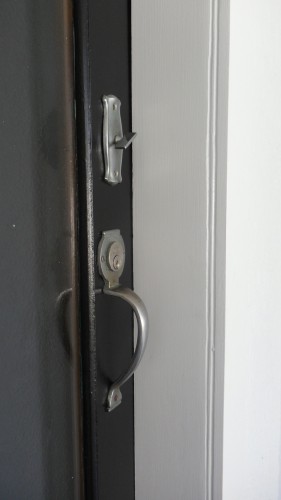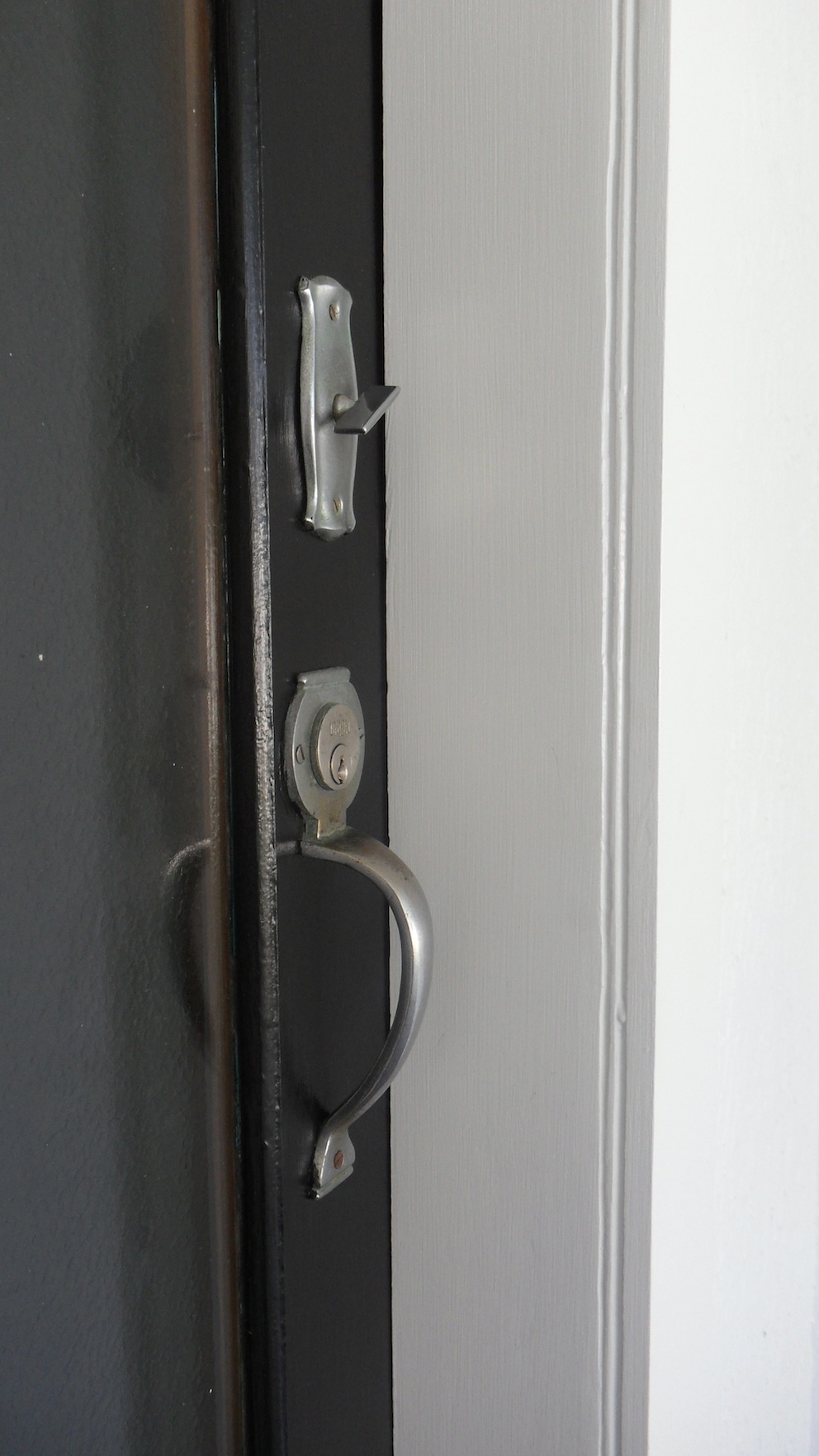 Plenty of door jamb depth here – No problem at all!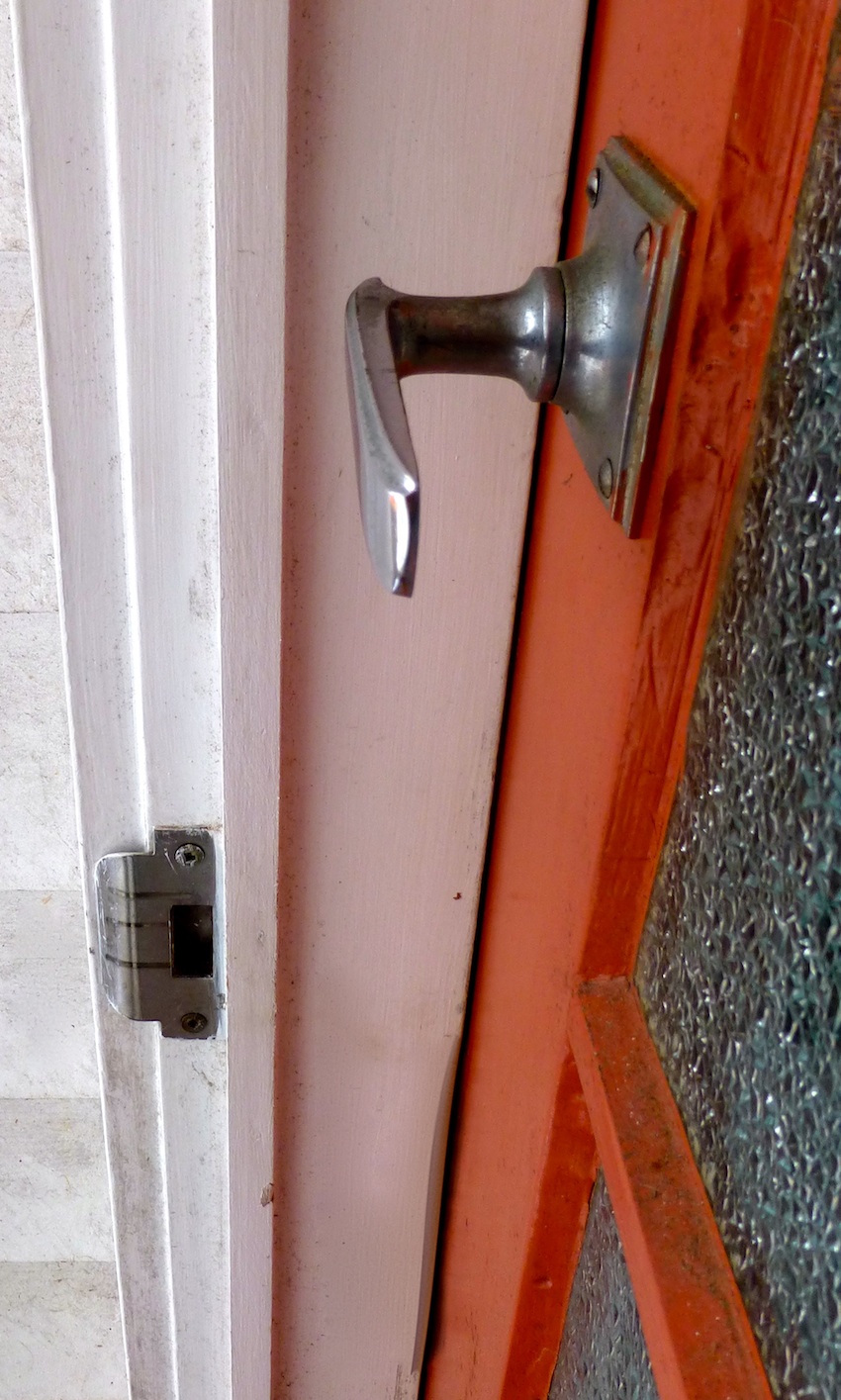 An existing door screen had been taken off as well as the strike plate  and a Dora Door was perfectly replaced within the existing trim.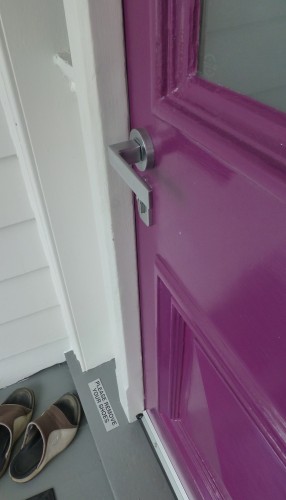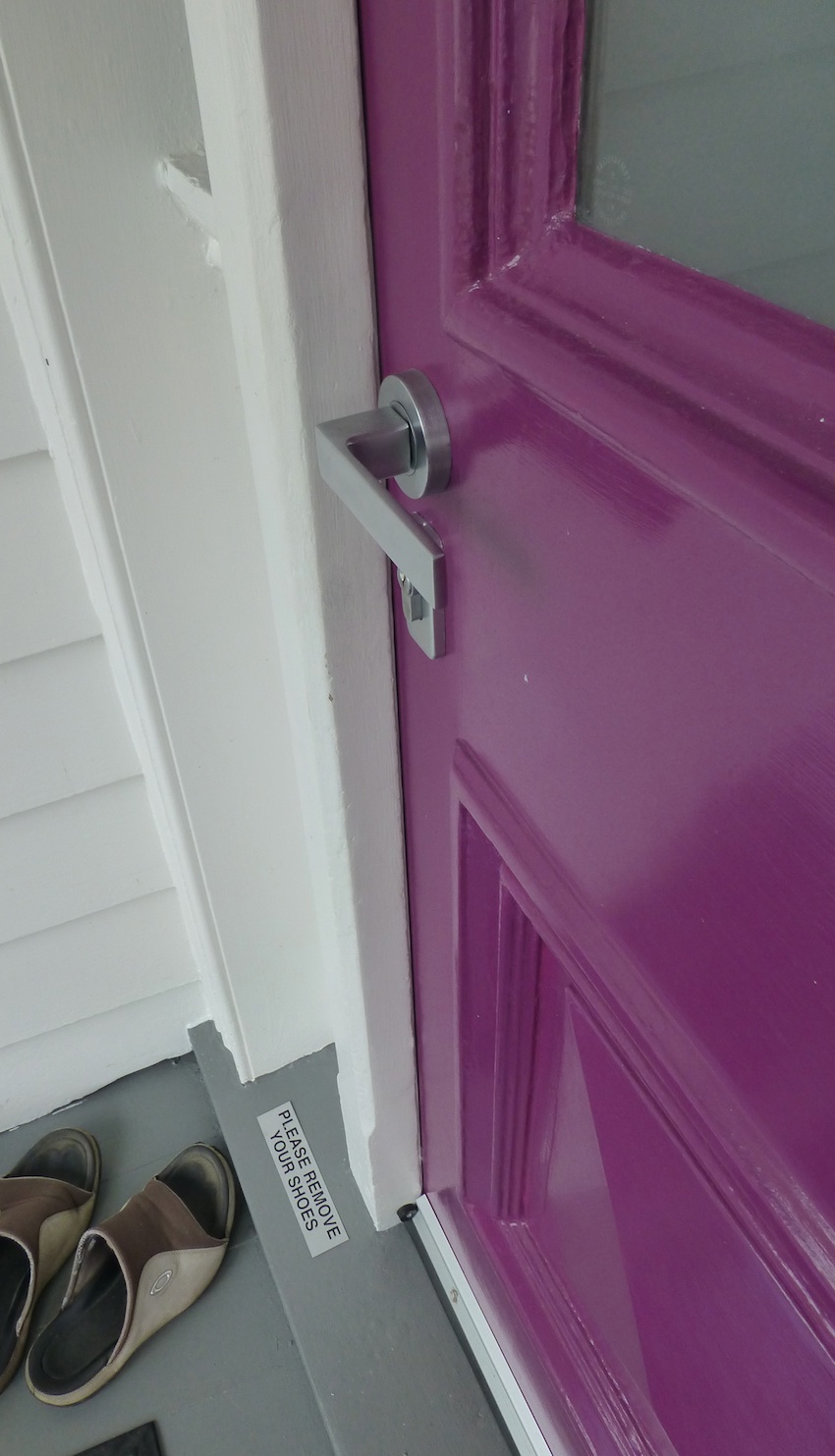 Not enough door jamb here to clear the door handle.  This Doradoor will be face mounted on the outside of the jamb and the L shaped strike plate needed.  Both types of strike plates come in the Dora Hardware package with your purchase
_______________________________________________________________
Armed with this information you can pick out the door size and hanging arrangement thats going to suit you.
If you don't DIY we can arrange installation for $195 in the Auckland area once you have purchased your door.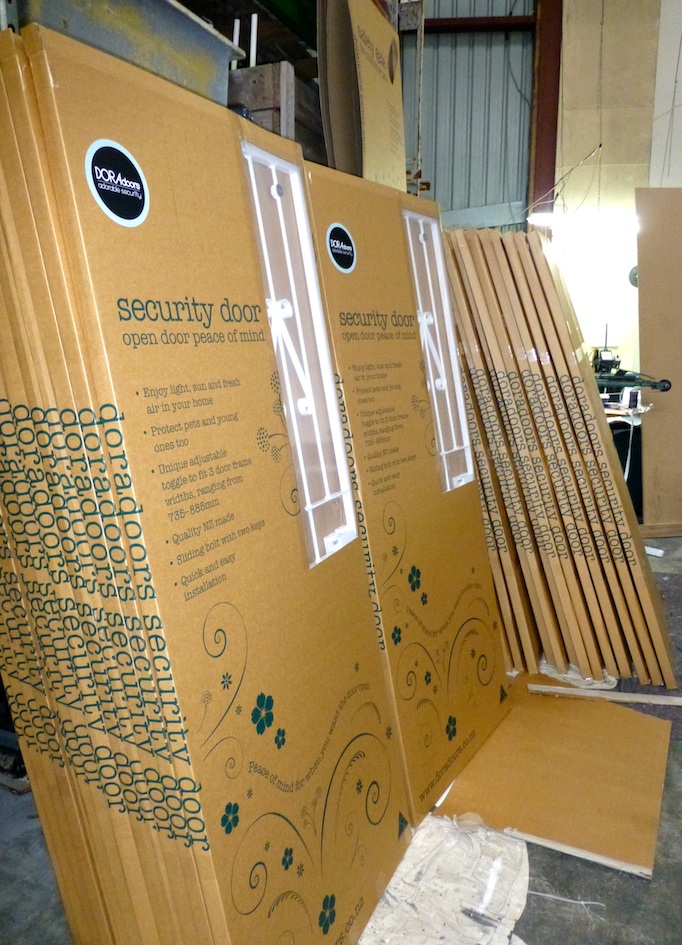 DORA DOOR SAFETY GATE FOR CHILDREN & PETS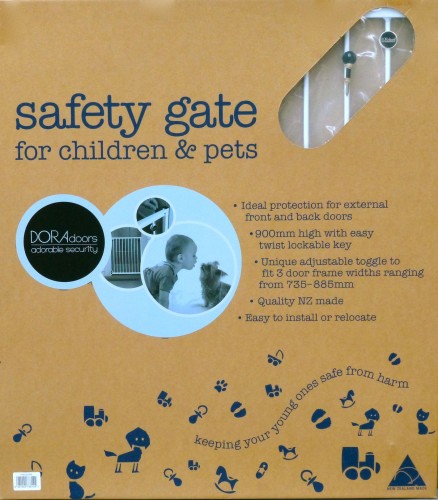 A safety gate or barrier can stop your toddler slipping outside while your back is turned. On average, 5 children a year die from being run over in private driveways.
This quality NZ made children's safety gate is simple in design and specifically been manufactured to fit standard size NZ doors.   Dora Safety Gates are designed to protect our young kids from the perils of driveway accidents.  They also double to keep precious pooches safe too!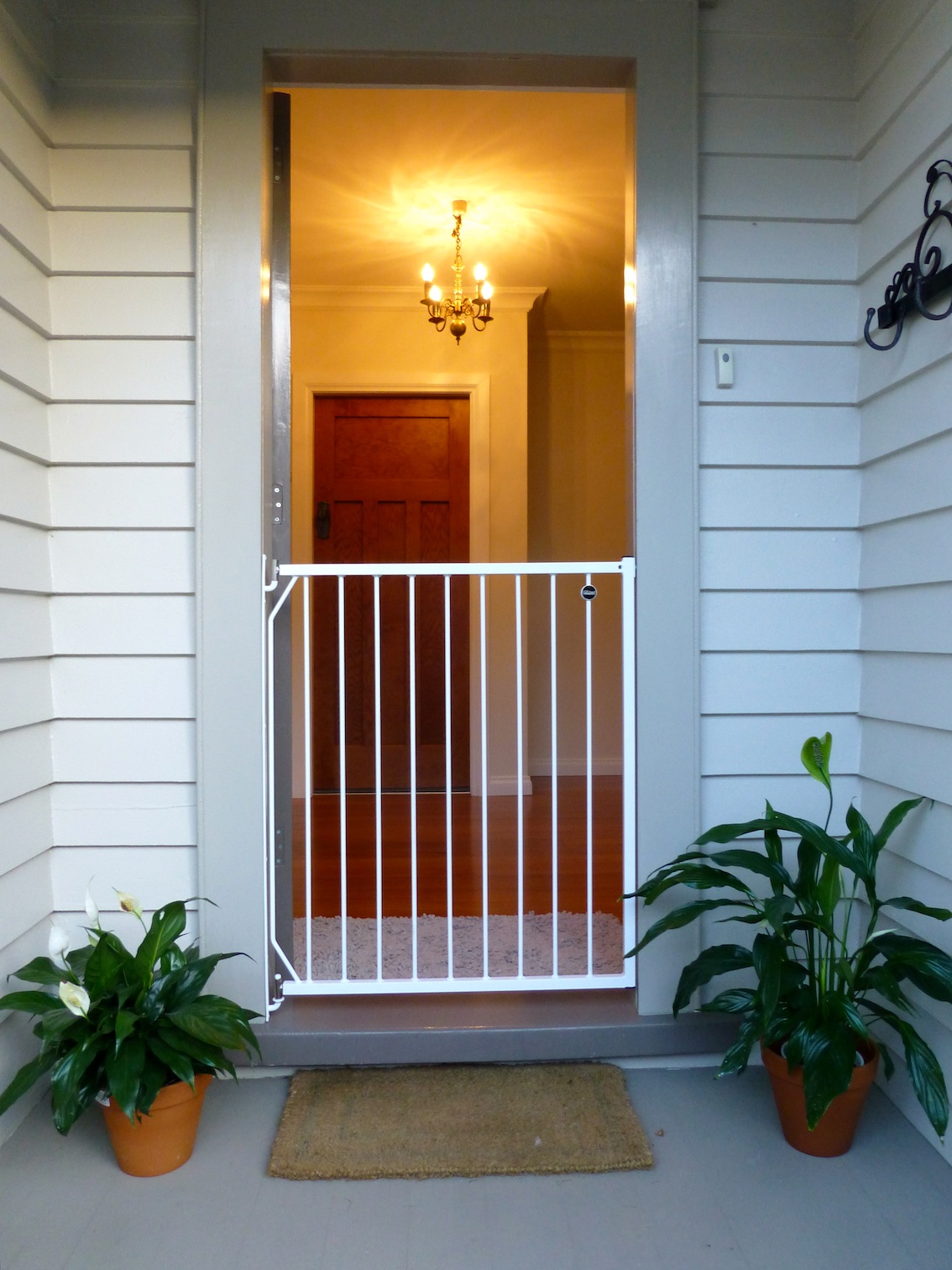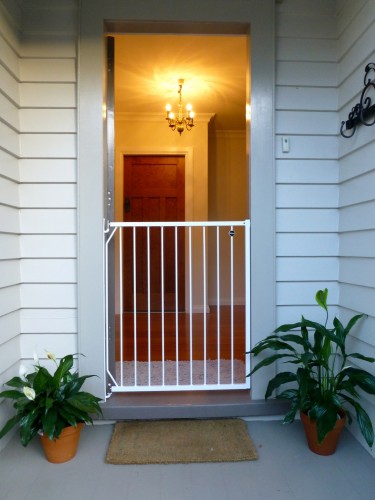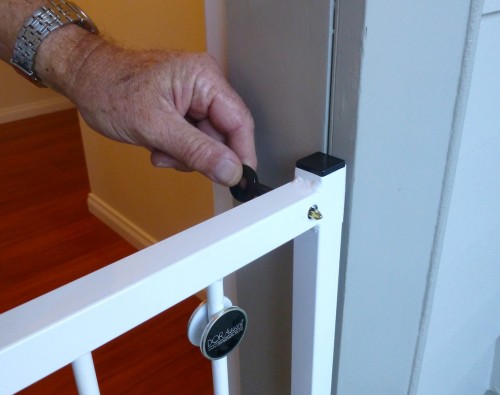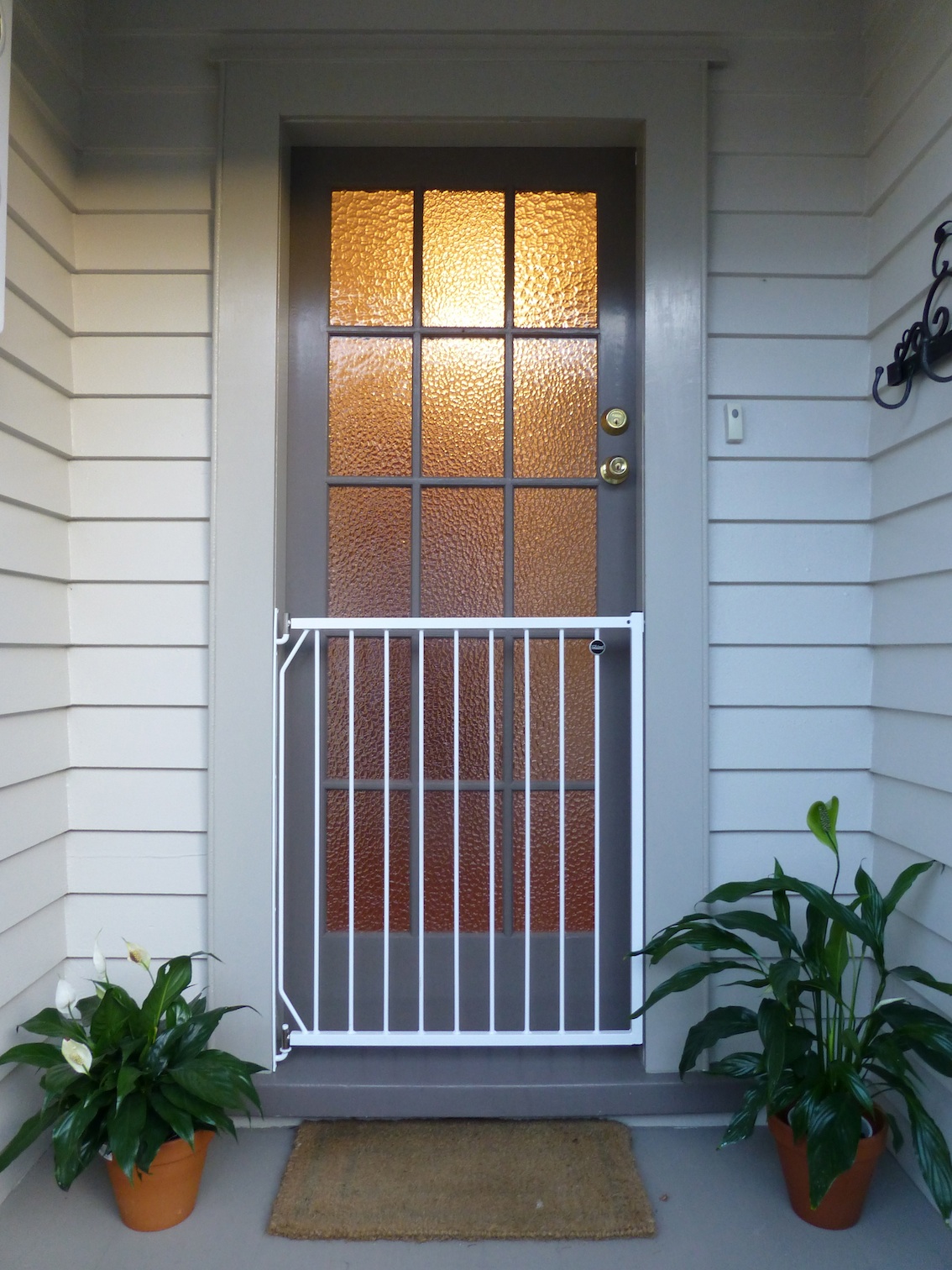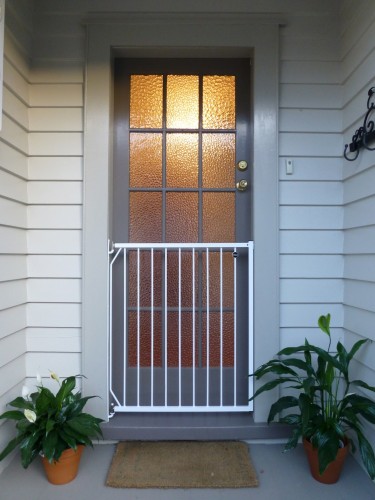 Let your children and pets connect freely and safely with the outside world.  A DORA safety gate has been manufactured specifically for external use on front and back doors under sheltered environments.
With our standard design and 3 sizes to choose from you will have no problem in getting the right fit.  If there is a DIY person in your home, we figure this will take only 15 mins to install.  Or you can have someone else do it for you.
USE THE SAME MEASURING GUIDE AS ABOVE FOR DETERMINING YOUR GATE SIZE – A, B OR C