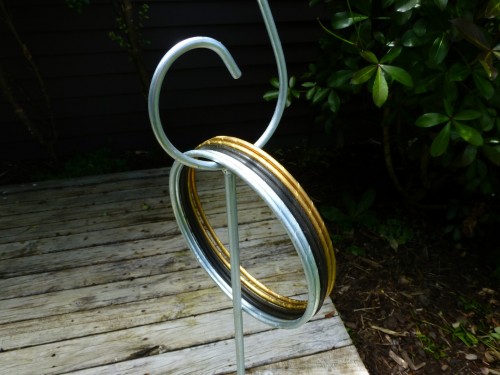 FLINGO  is a beautifully designed and handcrafted game of exceptional quality that will bring years and years of joy to the good old Kiwi backyard.  
FLINGO  is a modern day twist on the game quoits.  It's such a simple and fun game that you can play with the entire family no matter how young or old.  Pop it in the car, take it to the beach, the bach, the playground.  And the campsite too!  I WANT ONE …..
Build childhood memories with this quintessential kiwi backyard invention.  
Get yourself a FLINGO this summer and  start flinging those hoops of gold…  You'll be surprised how the points start to stack up once you get the hang of it!  Visit the shop page on our Pottys website www.pottys.co.nz/flingo where you can purchase a Flingo now!!
FLINGO  'its flingin fun'  – TIM ORD – DESIGN REGISTRATION PENDING