Our latest collaboration with a security screen provider has proven fruitful. We can now include most Dora Designs within an aluminium frame with all the benefits of the conventional flyscreen door. We can powdercoat to match your existing joinery.
NO NO NO – you do NOT have to put up with this look anymore!!!!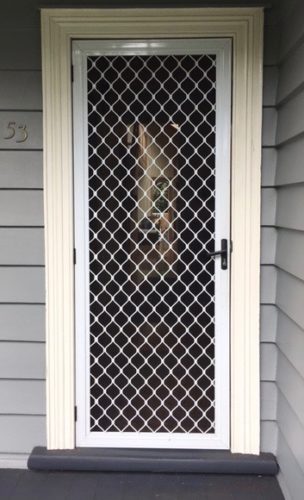 This is an economical flyscreen option with the the typical locking system BUT with your chosen Dora Design! Please contact us now to discuss how we could help you own your very own Aluminium framed Dora Door.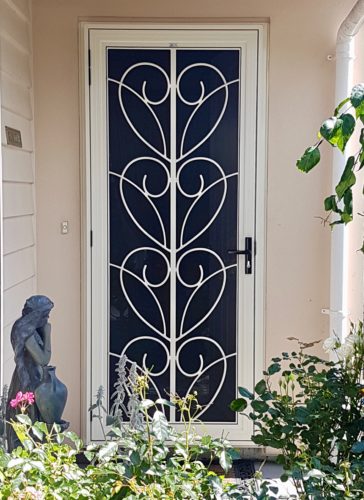 Koru Heart Aluminium Frame with Mesh Cambridge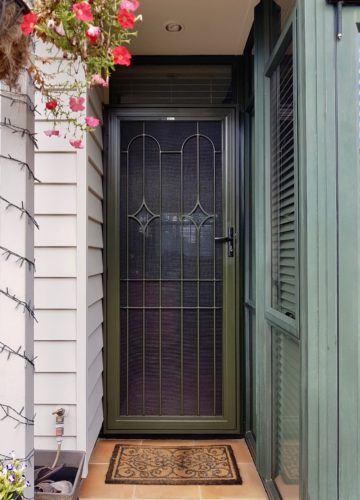 Grotto in aluminium joinery Boxed out and Flyscreened. New Lynn
Marrakesh in Aluminium Framing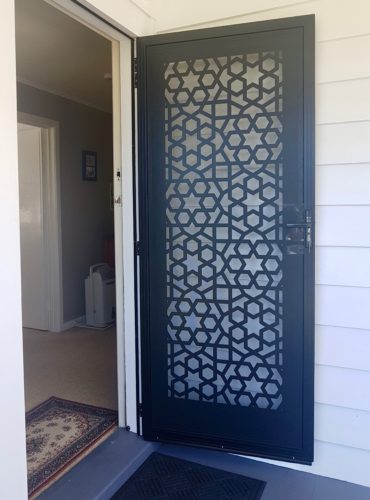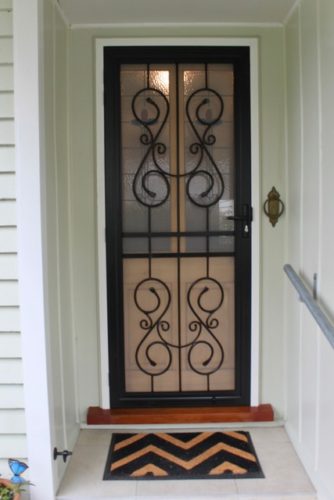 Grange Design in Aluminium Framing, Wairarapa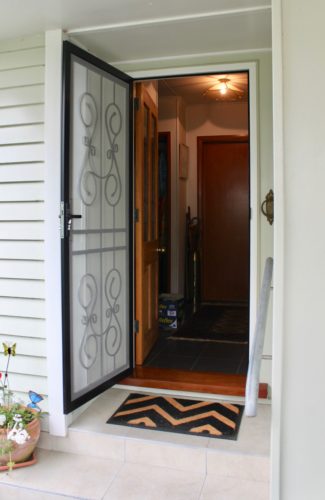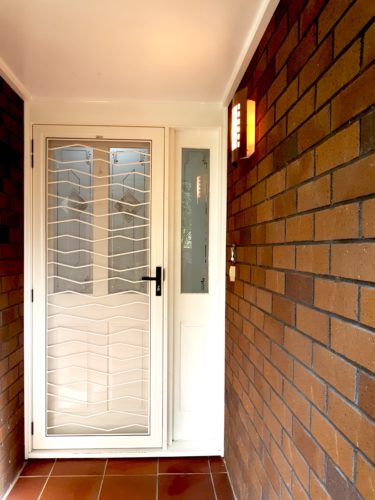 Craggy in Aluminium Framing, Hamilton
Detail of screening and frame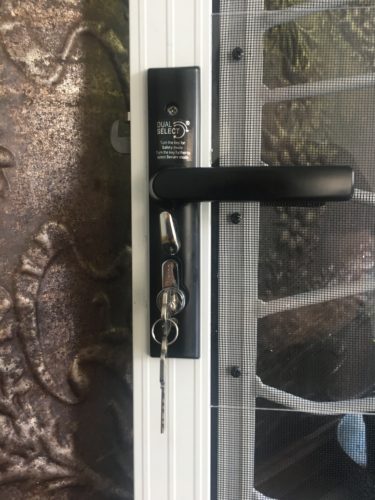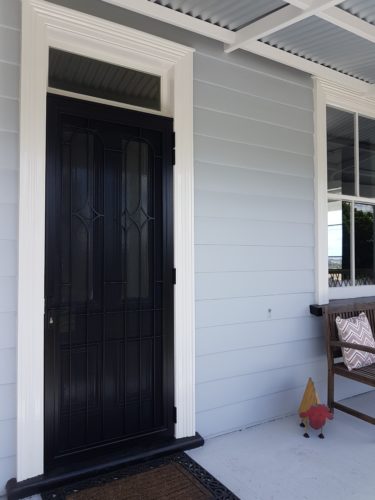 Grotto in Aluminium Framing – Ramarama